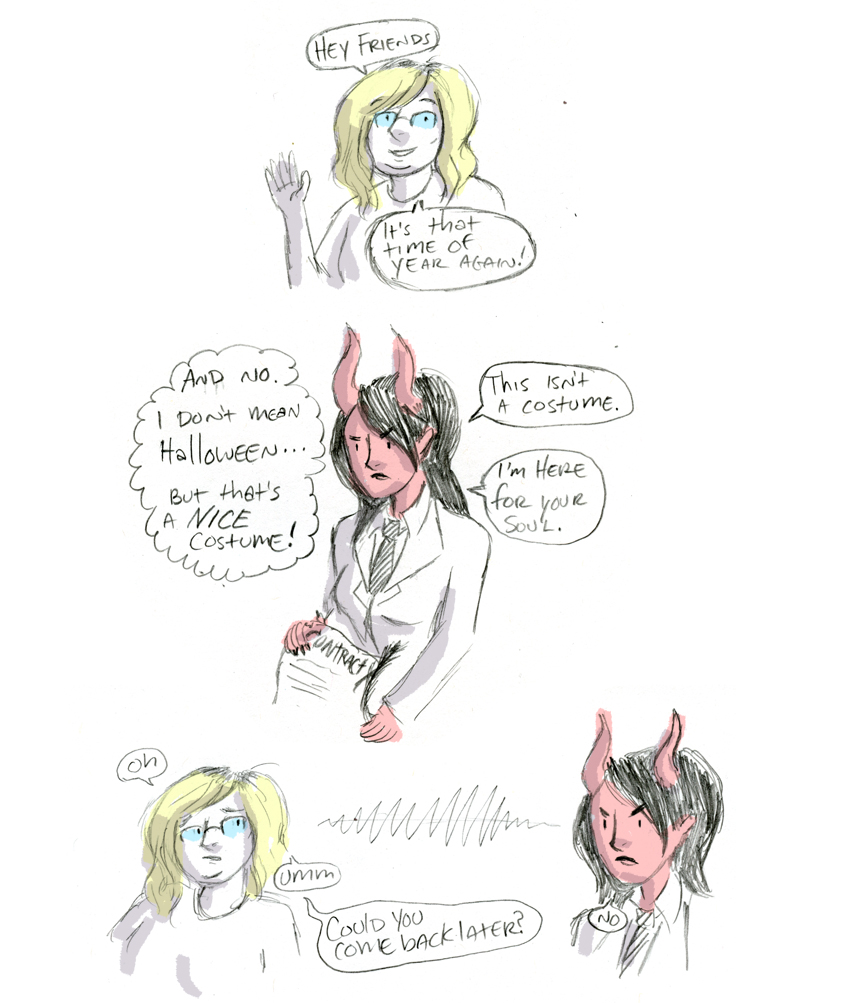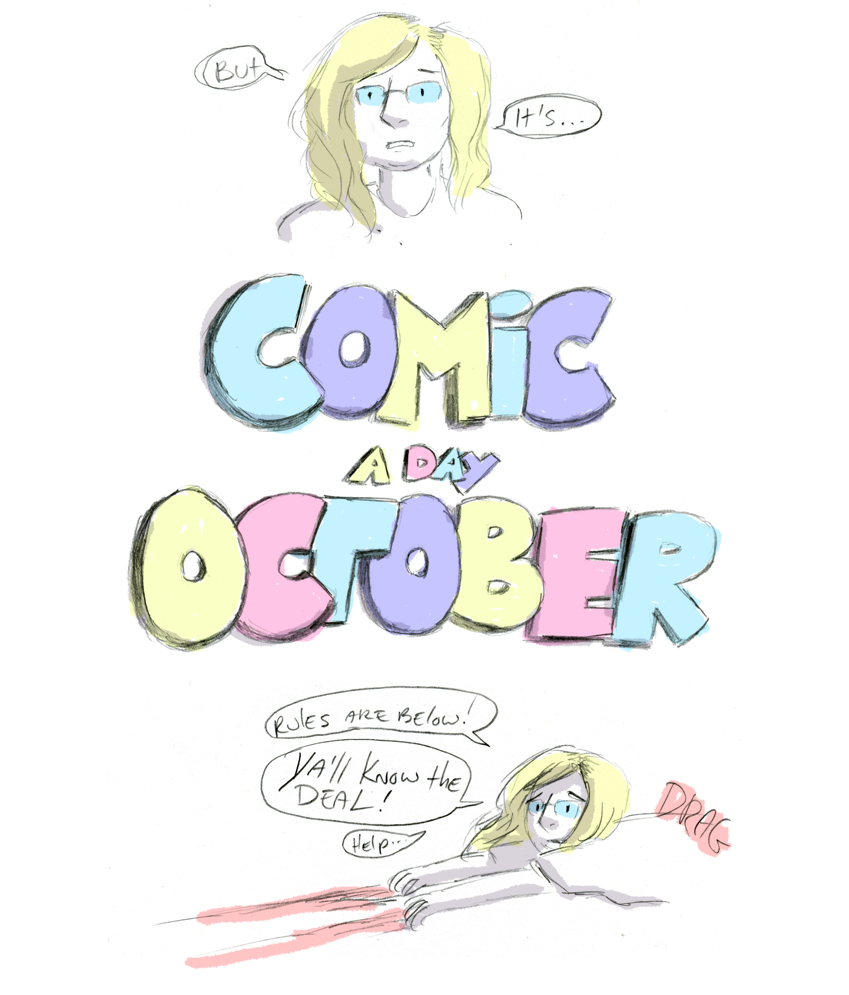 Yes kids, it's that time of year, again!
What's that? you forgot about last year? This should remind you.
Comic A Day October rules:
– each comic must be at least 3 panels
– comics must be posted by 11:59pm Chicago time
– no stick figures! (unless I'm drawing someone drawing something as stick-figures)
– comics may be sketchy, as long as it isn't stick figures.
– stories may be carried on from one day to the next or not.
– content is whatever I choose, whether it be a comic diary, or a legit story.
Now here's some incentive for you to help keep me on track…
if I miss a day, you beautiful people get to tell me what/who my next comic is going to be about*
plus, every day I miss means I need to add 3 extra panels on top of the minimum 3 for each day
so if I miss 1 day, that means my next comic is at least 6 panels
I miss 2, 9 panels.. etc etc
*failing that, I will use a random word generator
LET'S DO THIS!